OpenCart Modules – Guest Customer List and Additional Info
This new OpenCart module displays a list of Guest Customers similar to a list of Registered Customers available by defaut on OpenCart. Visit OpenCart Modules – Guest Customer List to download now.
OpenCart Direct Link from Order Info Page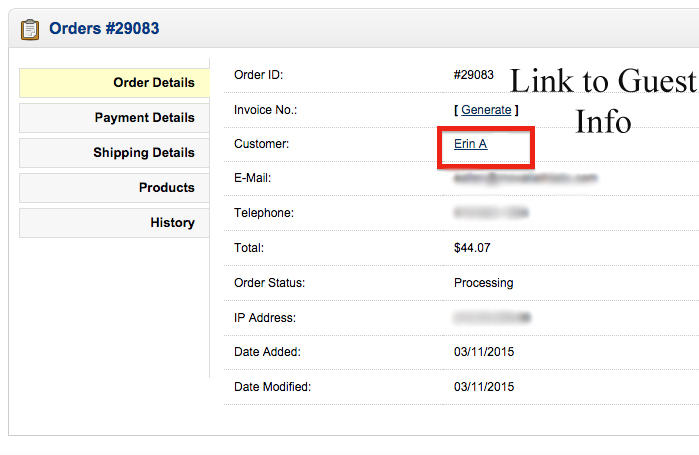 OpenCart Guest Customer List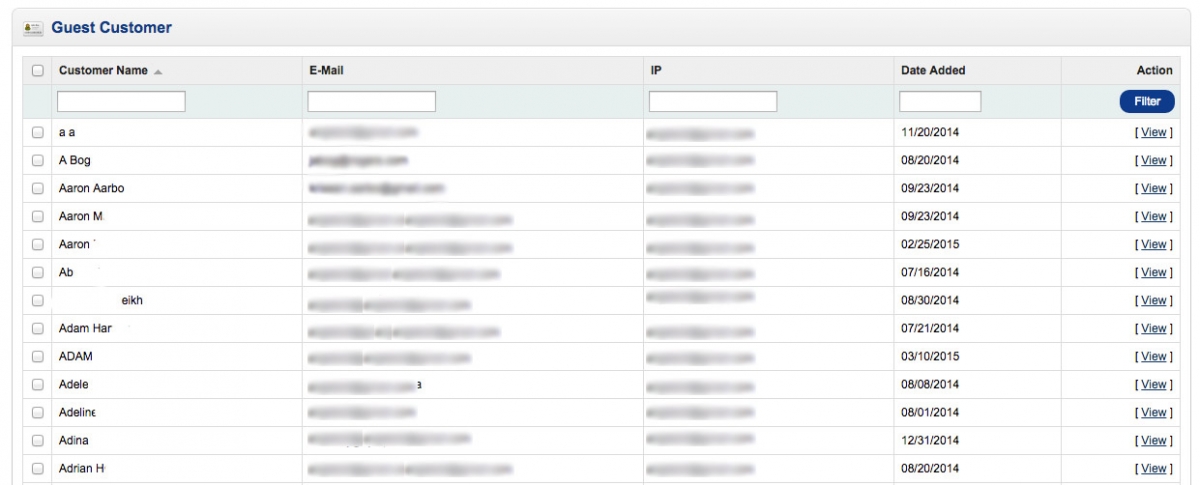 More Information about your Guest Customers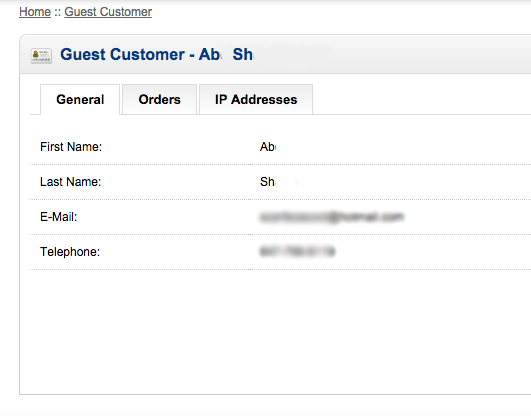 Opencart List of Guest Orders
You can even view all the orders placed by that guest in one single list. This way you can get to know your guests better.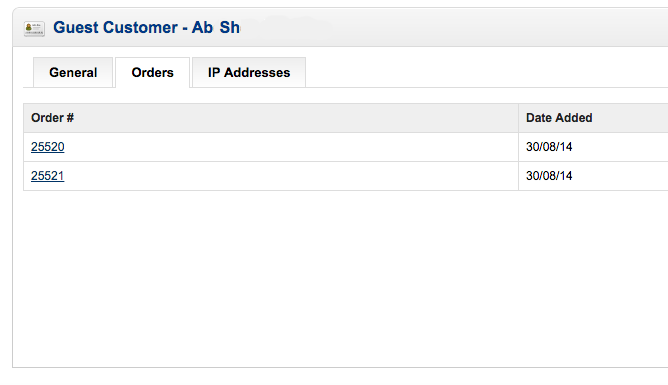 OpenCart Guest Customer IP Address
You will even get easy access to the list of IP addresses used by the guests. This comes in handy if you notice suspicious activity by one of your guest customers. You can then ban that IP address.